Musk and the Nazis
The world's richest man is not anti-Semitic, he just blames the Jews for all his problems.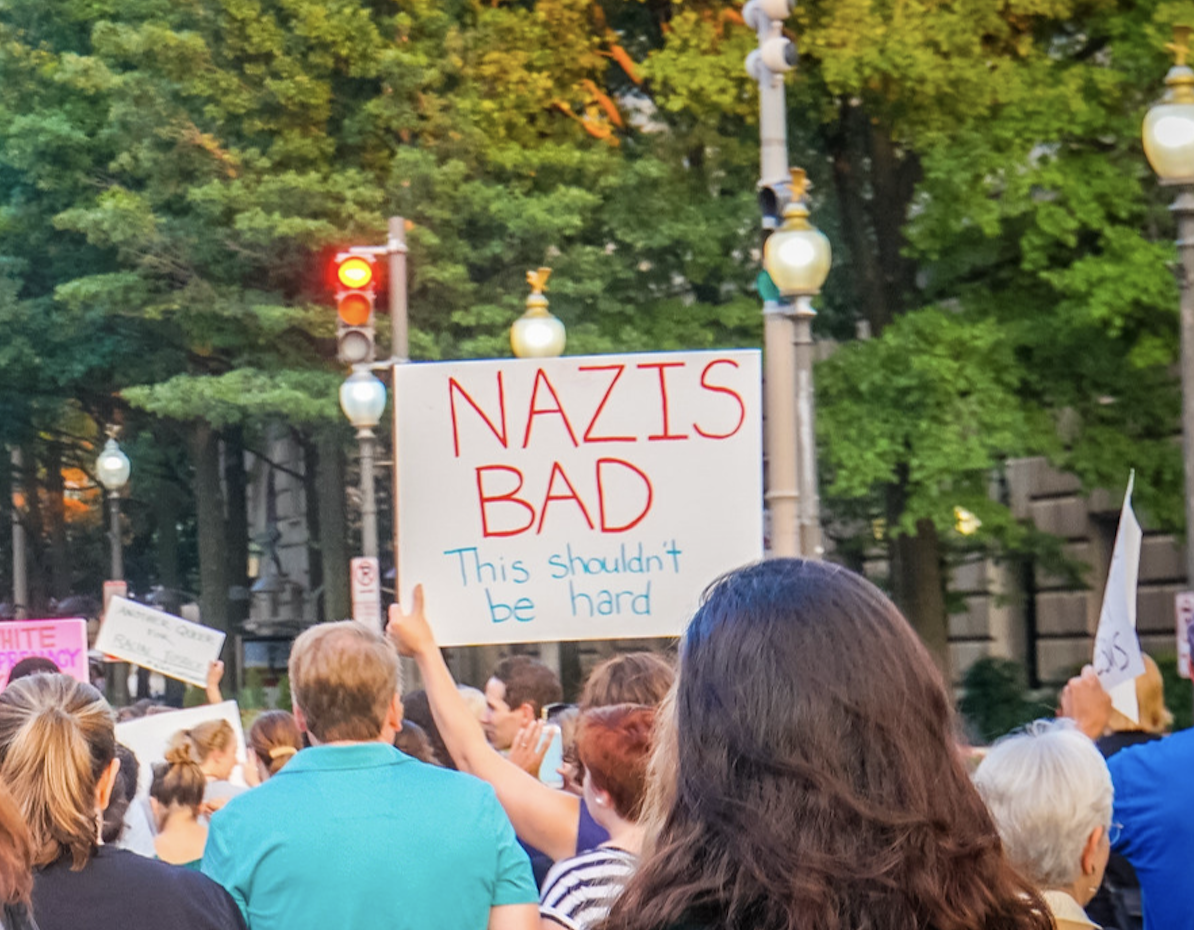 According to Elon Musk, it's not the rampant anti-Semitism on X that's the problem.
It's the "anti hate, pro-Jewish values" Anti-Defamation League pointing out the rampant anti-Semitism on X to advertisers that's the problem.
While restating that he is not personally an anti-Semite, Musk spent the past few days amplifying the Nazis on X behind the #BanTheADL hashtag, including Irish white nationalist and "raging anti-Semite" Keith Woods, avowed anti-Semite voice (and Holland's "Shieldmaiden of the far right") Eva Vlaardingerbroek, and Christian nationalist Gab founder Andrew Torba.
As The Jerusalem Post points out, Gab is where "the shooter who killed 11 Jews at prayer in a Pittsburgh synagogue in 2018" broadcast his plans hours before the attack.
The ADL is not the only organization that has called out Elon Musk recently. The Auschwitz Memorial spoke out in August against Musk's failure to remove anti-Semitic hate speech, saying it only "perpetuates the cycle of hatred and reinforces the idea that such hateful language is acceptable on this platform." And in May, the Israeli government and others criticized Musk for veering into anti-Semitism and conspiracy theories in his personal attacks on George Soros.
Yet, Elon "I'm not anti-Semitic" Musk now wants to blame all his problems—and focus the wrath of his online army—on the ADL and its President Jonathan Greenblatt.
Contradicting CEO Linda Yaccarino, who told CNBC last month that advertisers were returning to X, Musk admits that US advertising is still down 60% and he wants everyone to know he's not only blaming the Jews for it, he's willing to sue them.
The dic(tator)ish Musk has also endorsed the idea of a poll—which he says will be open only to his highly biased Blue Check subscribers—to justify banning the ADL from his platform.
Of course, as the world's richest man, owner of X and now its most-followed account, Musk knows that what he chooses to focus on—and what he chooses to ignore—can have life and death repercussions.
He may claim he's not anti-Semitic. He may claim he's not a stochastic terrorist. But he knows exactly who he's talking to.
He's now the world's most powerful keyboard cowboy. And he's putting real people in danger.
Subscribe to Unprecedented
Subscribe to the newsletter and unlock access to member-only content.