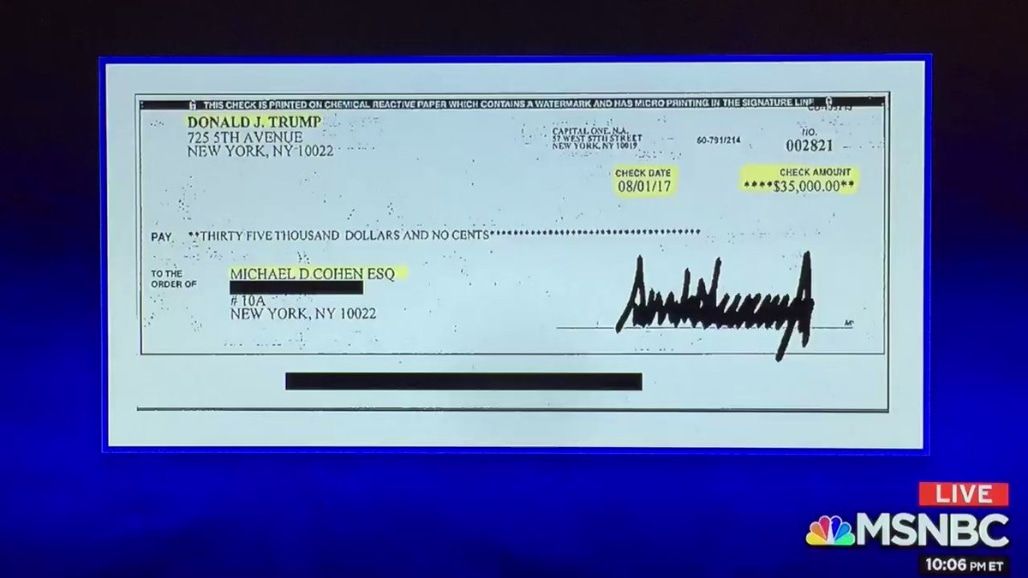 As longtime readers of this newsletter know, Trump is more than just a liar. More than just a cheat. More than just a criminal. More even than a malignant narcissist. He's a psychopath. And when he's frantic—like at times like these—he's at his most dangerous.
But that's no reason to let him get away with anything—even his "smallest crime."
The Stormy Daniels hush money case is being discussed as the least "serious" of the crimes that Trump may yet be prosecuted for. We're told that Fulton County DA Fani Willis's Georgia election interference case and special counsel Jack Smith's investigations into the insurrection and Trump's theft of classified documents are more legally significant.
But none of those other crimes would have been possible if Trump hadn't cheated his way to victory in 2016—a crime that ultimately resulted in hundreds of thousands of Americans dying unnecessarily when Covid arrived and Trump was revealed as the most incompetent (and psychopathic) pandemic President imaginable.
In 2016, Trump ran the most corrupt and dishonest campaign in history, combining all the worst dirty tricks and underhand dealings of the Nixon and Reagan campaigns, replacing Bush I's racist dog whistle with a megaphone, and making the unashamed lies of Mitt Romney and Paul Ryan look like amateur hour.
We may never know exactly how many votes Trump stole or suppressed from Hillary Clinton's tally thanks to Putin's interference and the Trump campaign's active collusion with Russian operatives.
But we do know that, in the wake of his Access Hollywood assault confession, the self-confessed sex predator's fitness for office was being seriously questioned by millions of Americans. Against that backdrop, it's easy to imagine that the simple, thuggish crime of paying off Stormy Daniels for her silence was enough to help Trump get over the finish line by razor-thin margins in states like Wisconsin, Michigan and Pennsylvania—helping him and Putin steal the U.S. presidency even in the face of a massive popular vote defeat.
Trump should have been arrested the minute he left office. Let's hope Manhattan DA Alvin Bragg succeeds in bringing him to justice now.
Subscribe to Unprecedented
Subscribe to the newsletter and unlock access to member-only content.