If you're a Catholic, you're supposed to believe the Pope's infallible.
Especially in matters of faith or morals.
Most especially, you're supposed to agree with the Pope when repeats things Jesus instructed his followers to do—like "feed the poor" or "help the sick."
Unless, of course, you're a right-wing American Catholic. In that case, you may have decided Jesus is too woke for you and you'd prefer to worship false idols instead.
For many US Catholics, "ideologies" have replaced "faith"
I wrote about Christianity—including Biden's Catholicism—last week.
What I didn't mention then was how Biden's "good Catholicism" was so at odds with many of today's American Catholics—including the anti-Vatican hardliners who wanted to deny the President communion over his stance on abortion.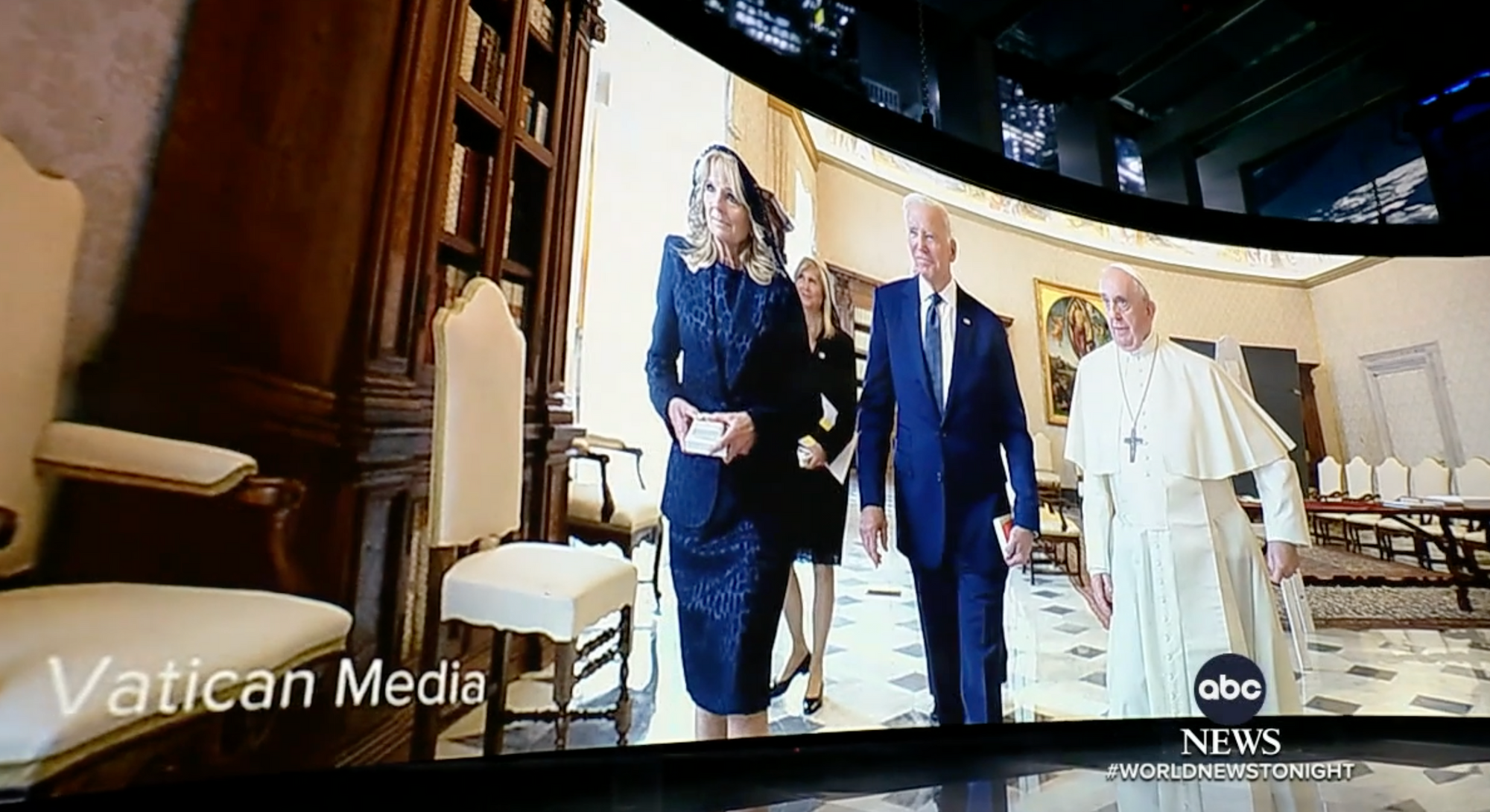 When Biden visited Rome in 2021, he was welcomed in the Pope's archdiocese where he received communion.
Biden met with Pope Francis, praising him as "the most significant warrior for peace I've ever met."
As National Catholic Reporter noted, the meeting "broke records for a seemingly unprecedented amount of time together."
After the meeting, Biden told reporters that the two men prayed together for peace in the world and that the issue of abortion didn't come up: "We just talked about the fact that he was happy I was a good Catholic and keep receiving Communion."
Pope Francis is less happy with America's bad Catholics
Today, the Vatican authorized the release of Pope Francis's August 5 comments about "backward" U.S. conservatives in the Catholic church.
The comments were made during a meeting in Lisbon with Portuguese Jesuits in which one attendee told Pope Francis he was concerned about the way U.S. bishops were criticizing both Francis and the overly tolerant Jesuits.
As the AP reports:
(Francis) acknowledged his point, saying there was "a very strong, organized, reactionary attitude" in the U.S. church, which he called "backward." He warned that such an attitude leads to a climate of closure, which was erroneous.
"Doing this, you lose the true tradition and you turn to ideologies to have support. In other words, ideologies replace faith," he said.
"The vision of the doctrine of the church as a monolith is wrong," he added. "When you go backward, you make something closed off, disconnected from the roots of the church," which then has devastating effects on morality.
"I want to remind these people that backwardness is useless, and they must understand that there's a correct evolution in the understanding of questions of faith and morals," that allows for doctrine to progress and consolidate over time.
The infallible and unflappable Francis had previously said it was an "honor" to be attacked by Americans.
Today's reported comments are his clearest warning yet about the dangers posed by "Christians" who, having abandoned Jesus, are now putting their faith in fascism.
---
Thanks for reading! All content to Unprecedented is free—there's no paywall. Please feel free to share and sign up if you want to leave a comment. If you do enjoy the content, please support if you can...
Subscribe to Unprecedented
Subscribe to the newsletter and unlock access to member-only content.