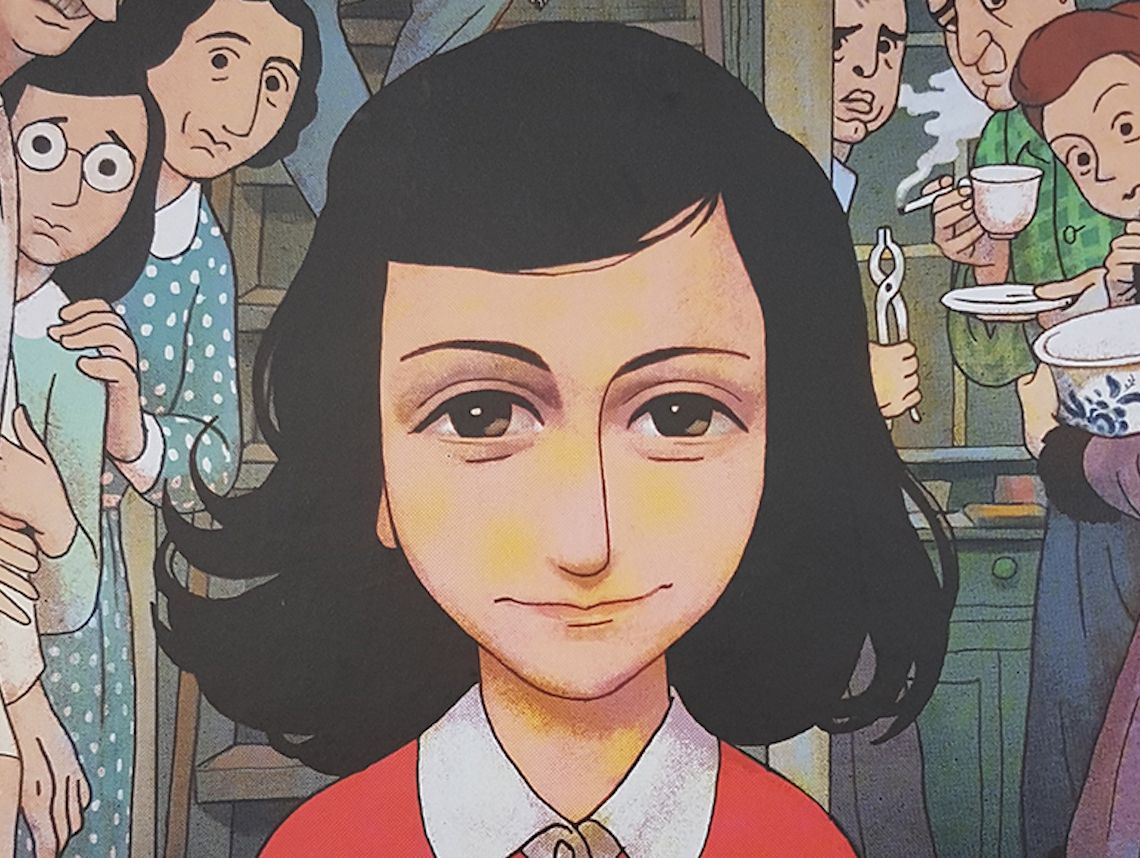 First Moms for Liberty came for "pornography." Then they went full Nazi
Until America's book banners arrived, perhaps the biggest criticism of the illustrated edition of Anne Frank's diary first published in 2017 was that it was so abridged that it left readers "shortchanged."
Produced in cooperation with the Anne Frank Foundation, the 148-page adaptation, drawn by Israeli illustrator David Polonsky and written by Israeli film director Ari Folman, was released in 40 languages worldwide.
As reported by the Jewish Journal in 2017, "Folman and Polonsky initially turned down the offer" to create this new edition. But Folman reconsidered after talking to his 95-year-old mother.
"I'm worried we're coming to an era where there won't be Holocaust survivors on Earth, no living witnesses to tell the story," said Folman, who was born to Holocaust survivors whom he said told him and his sister "way, way too many" horrible stories from the genocide. As they disappear, "the entire story of the Holocaust risks becoming something ancient so it's essential to find ways to preserve" interest in the Holocaust, he said during a Q&A in Paris.
For those currently unable to find the book in their Florida high school library, here's some background: Anne Frank began writing her now-legendary diary in 1942, shortly after she turned 13 while hiding in a secret annex in Nazi-occupied Amsterdam. In 1944, her family were discovered, arrested and transported to Auschwitz. Anne died at age 15 in the Bergen-Belsen concentration camp.
One would think that a dark-money-funded group with the audacity to call itself "Moms For Liberty" would be all about preserving the story of Anne Frank for younger readers they are seeking to mold into future liberty lovers.
But the sleazy political operatives behind #M4L clearly have a mission that goes beyond "pornography."
Moms For Liberty lie like Ron DeSantis
Despite their frothing-at-the-mouth insistence that they just want to get "porn" out of schools, the "Moms for Liberty" have no actual conception of what "porn" is. They eagerly apply the label to, for instance, a 256-page graphic novel about the LGBTQ experience that contains a couple of comic-book drawings, or to novels by Black authors such as Nobel laureate Toni Morrison.
Moms for Liberty are so bigoted they even ban picture books about babies and animals because simply the sight of two women and a baby—or two penguins and a baby penguin—might turn their children gay.
And they're so racist they think the sanitized, TV-PG Disney version of the Ruby Bridges story is too much for their snowflake children to handle.
Meanwhile, Moms For Liberty have no problem with "Christian" stories about sexual slavery, bestiality, genital mutilation, dildos, rape, infanticide, and girls who get their dad drunk so they can have sex with him.
For some reason, they're also willing to accept on faith that God should be given He/Him pronouns without having to inspect the Almighty's genitals.
So what's their problem with Anne Frank?
Anne Frank wrote her diary between the ages of 13 and 15 in 1940s Amsterdam. There's general consensus that the full edition is appropriate for all readers age 12 and older.
What could the illustrated edition possibly contain that makes it inappropriate for Florida high schoolers in 2023?
As Katie Couric Media reported last week, the complaint is based on:
Two "sexually explicit" scenes. In the first, Frank walks along a series of nude statues, and in another, she asks a friend if they want to show each other their breasts.
I'm sorry. That must be a mistake. I'm sure there's more to it than that. Let me go back to the original AP reporting via NBC News:
"Anne Frank's Diary: The Graphic Adaptation" was removed from a library at Vero Beach High School after a leader of Moms for Liberty in Indian River County raised an objection. The school's principal agreed with the objection, and the book was removed last month.
The book at one point shows the protagonist walking in a park, enchanted by female nude statues, and later proposing to a friend that they show each other their breasts.
I guess that really is all there is to complain about. Apart from the parts that make fascism look bad, I guess.
The truth about Moms for Liberty can no longer be denied. They don't really care about "pornography." If they did they wouldn't apply the definition so selectively.
They've built their brand on bigotry and racism.
And now they've discovered anti-Semitism, too.
---
Thanks for reading Unprecedented here on Ghost! This is my first article here since I made the switch from Substack. All of my past Substack articles are available in the archives. Subscribe free to keep receiving this newsletter by email. There's never a paywall.
Subscribe to Unprecedented
Subscribe to the newsletter and unlock access to member-only content.